Originally posted on June 27, 2013
Before coming home from AGPLA, the ever so polite Emily had to go around the whole store to say her "goodbyes" to everyone!
First she visited with the adorable Kit who was already set for bed.
Then she said her goodbyes to Caroline and her cow.
And stayed awhile with the chatty Addy who had a million stories to tell!
Luckily Kaya did not have as much to say or we would never have gotten home!
And here she is with the lovely Josefina.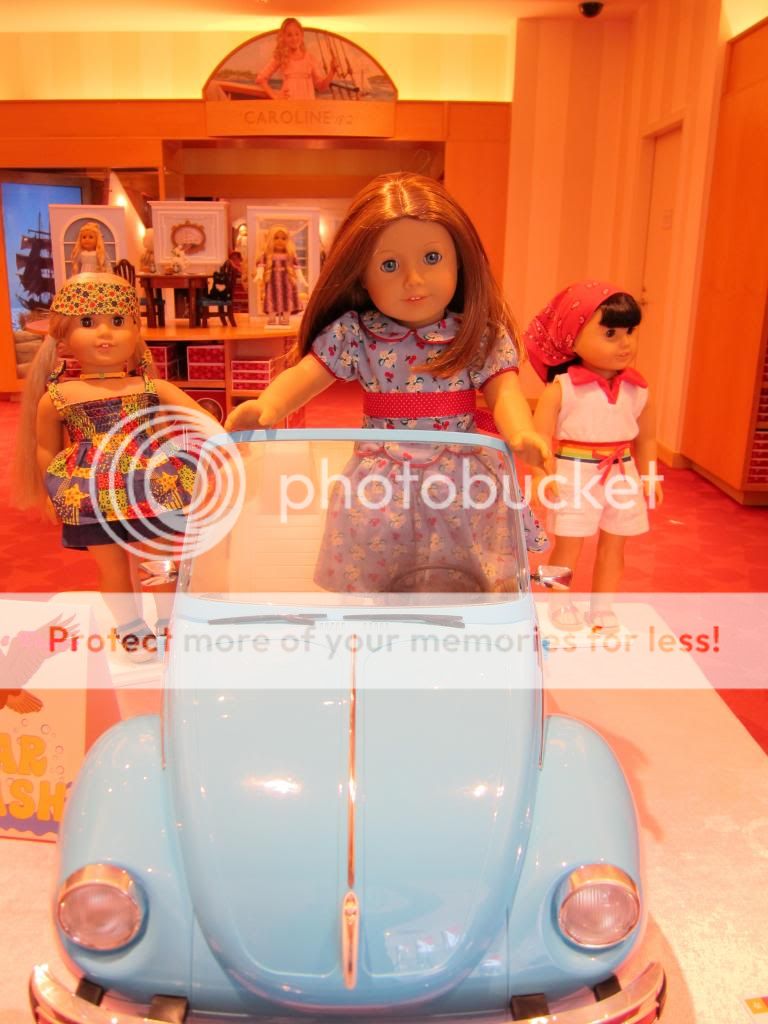 Julie and Ivy insisted Emily to try out their cool car, Emily had a blast!
Emily had so much fun she decided to try out some other stuff around the store, like horseback riding.
And playing the Piano. "Perhaps I will play the piano for my next recital," Emily pondered.
All this playing made Emily hungry. So she stopped for some yummy treats.
Some shots of Molly's display before it's gone forever! Don't know if Emily will be able to see it again. Perhaps she will be able to visit with Molly during Christmas.
Emily in front of the McIntire kitchen.
Olly Molly! (they didn't have any Mollys outside of glass cases for Emily to pose with.)
Look at all the Mollys!!
Emily is very proud of her and Molly's world.
And the exhausted Emily slept the whole ride home. (she's a snorer!)